Product Selector

Tools

Quickly guides end users to the best product possible for their application using single or multiple step inputs, wizard assistant, or parametric search.
Input Design Requirements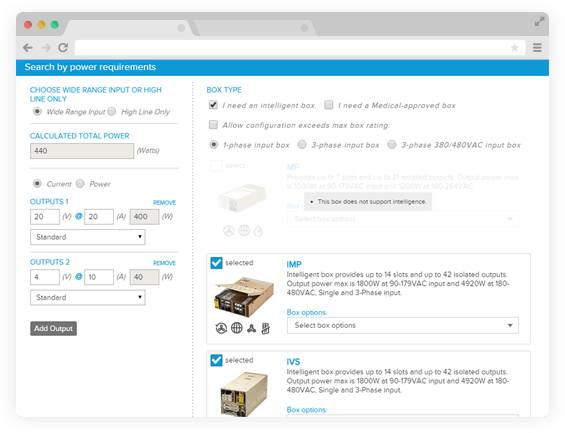 Review Recommended Options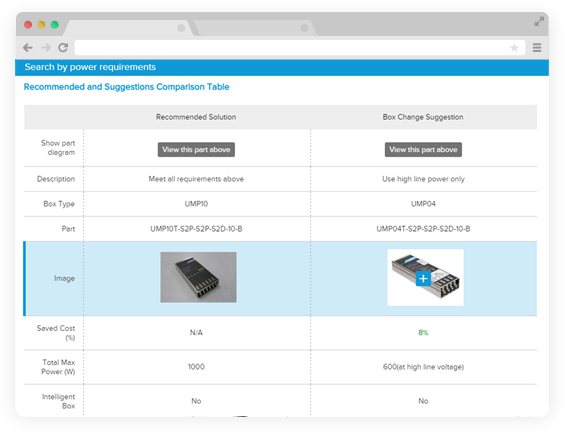 Select Solution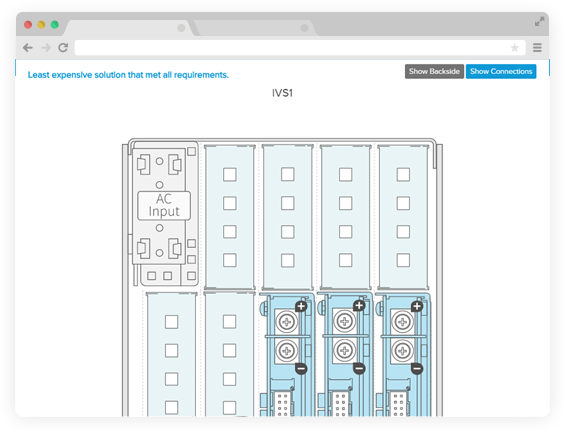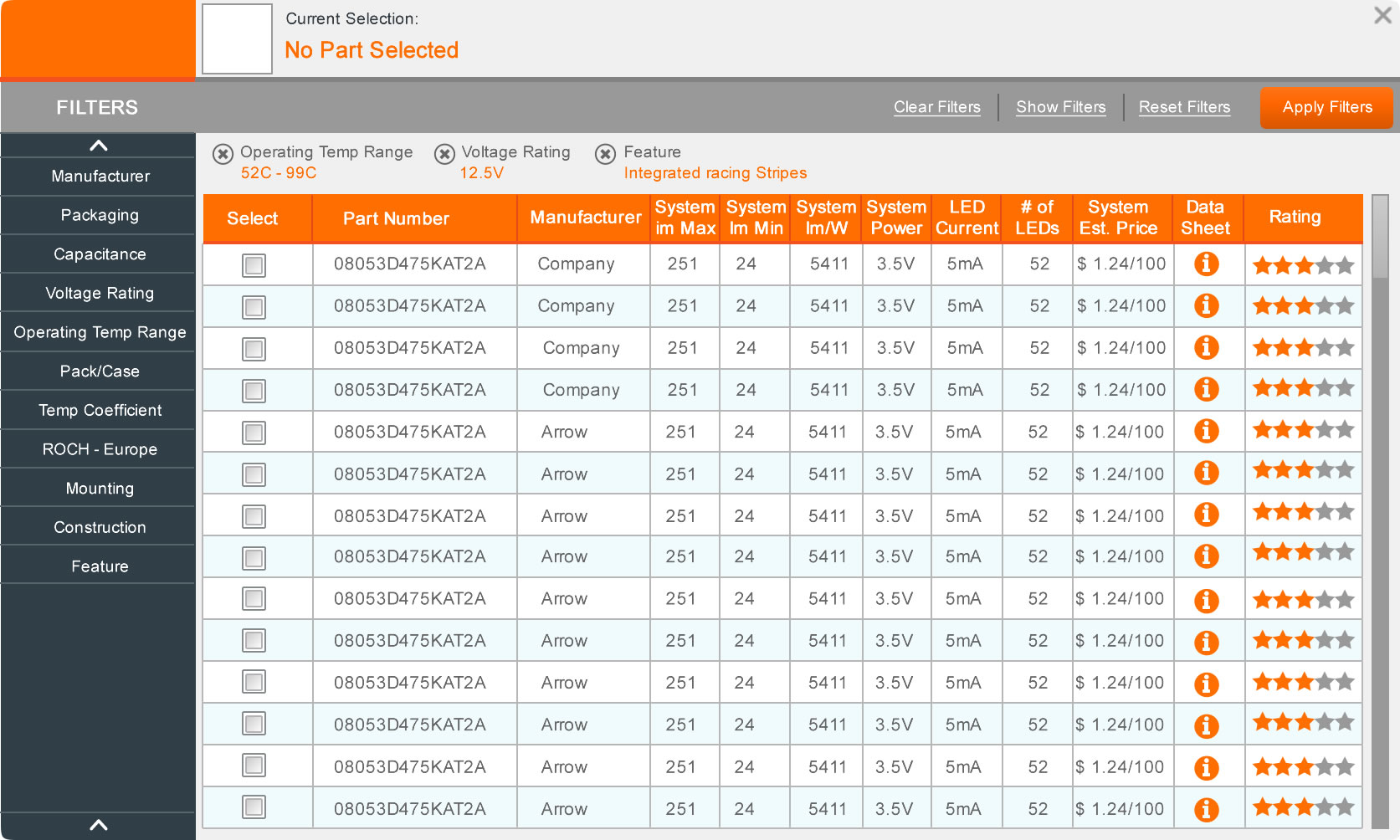 Features of Our Product Selector
Real world part numbers

Filter for best possible selection

Database powered by SiliconExpert with 300 million part numbers

Real time pricing and availability

Online view and download of BOM
ConfigPro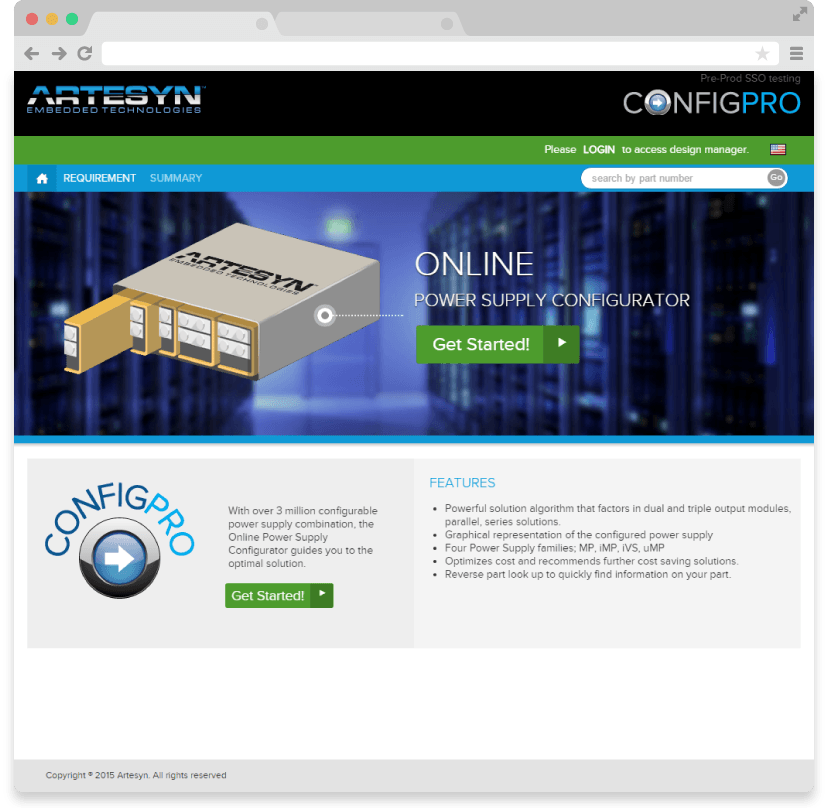 ConfigPro
ConfigPro configurator uses our calculator tool to enhance the product selector by allowing users to set specific requirements as well as selecting options for the part.
"The ConfigPro tool is a game-changer for applications needing medium and high power multi-output power supplies"

See More
Our powerful solution algorithm factors in dual and triple output modules, parallel, and series solutions. Users also have the ability to use a reverse part lookup to find specific information on a known part. We enhanced this tool by adding visualization of the part given the selected specs along with a comparison chart to compare box type, max power, price, and more.
Richtek Designer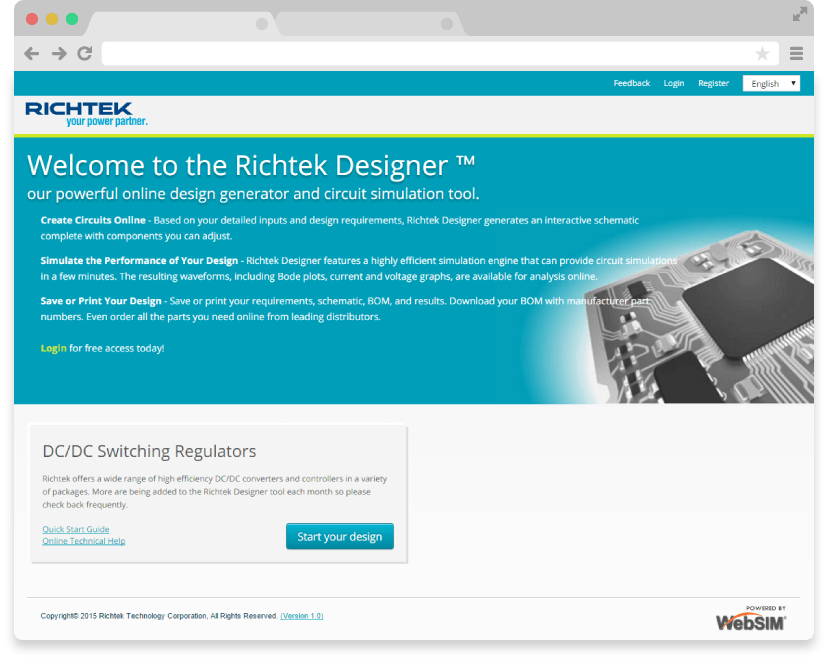 Richtek Designer
By using input voltage, output voltage, output current, features, and packages users are able to find the suitable parts for their application. Once users are happy that they found a part which is available they can proceed to the rest of Richtek Designer which uses our simulation and calculator tools to confirm the performance of the part before moving to the Bill Of Materials and summary report.