Embedded/IoT
Create an embedded board design, networking physical objects or "things" embedded with your designs.
MPLAB® Xpress Cloud-based Integrated Development Environment (IDE)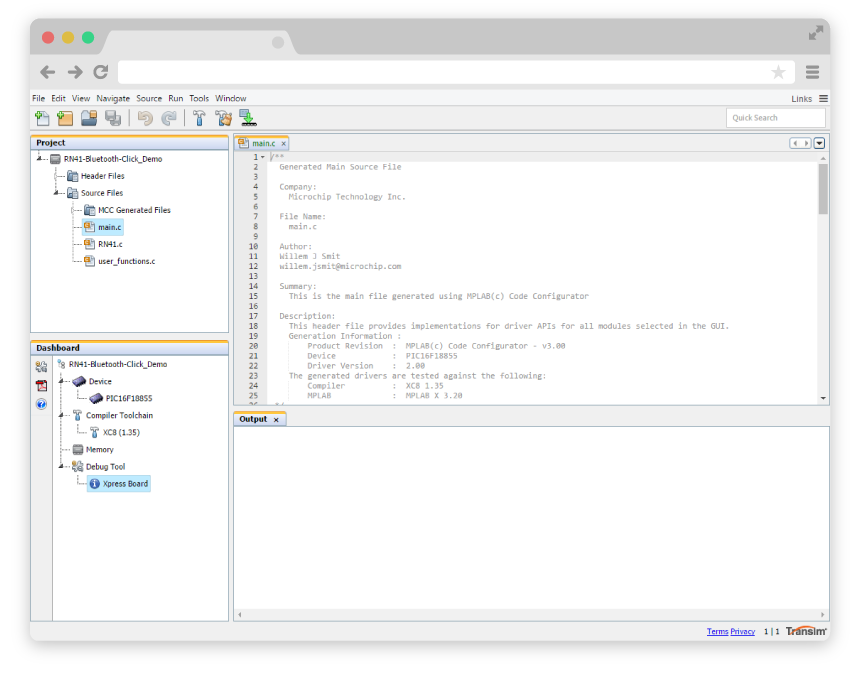 MPLAB® Xpress Cloud-based Integrated Development Environment (IDE)
Microchip's MPLAB® Xpress IDE is a flexible and portable web-based programming environment for instant development for users on the go. Transim built this online tool with the same look and feel of the award-winning MPLAB® X IDE, bringing the most popular features to any internet-connected PC or Mac, anywhere in the world. This simplified and refined application allows users an easy way to get started in just minutes. This can be done within a browser anywhere in the world, with no software installations, no machine configuration, and no hardware necessary.
MPLAB® Xpress offers the industry's most comprehensive feature set:
A library of Microchip-validated code examples

Interface to ® Code Configurator (MCC) 3.0 for GUI-based MCU peripheral setup and automatic code generation

Integration of Microchip's most recent XC8 compilers with Pro evaluation

Integrated Simulator-No hardware necessary!

Support for existing programmer/debugger tools with USB interface

10 GB of secure online storage with a myMicrochip account.
embedded board planner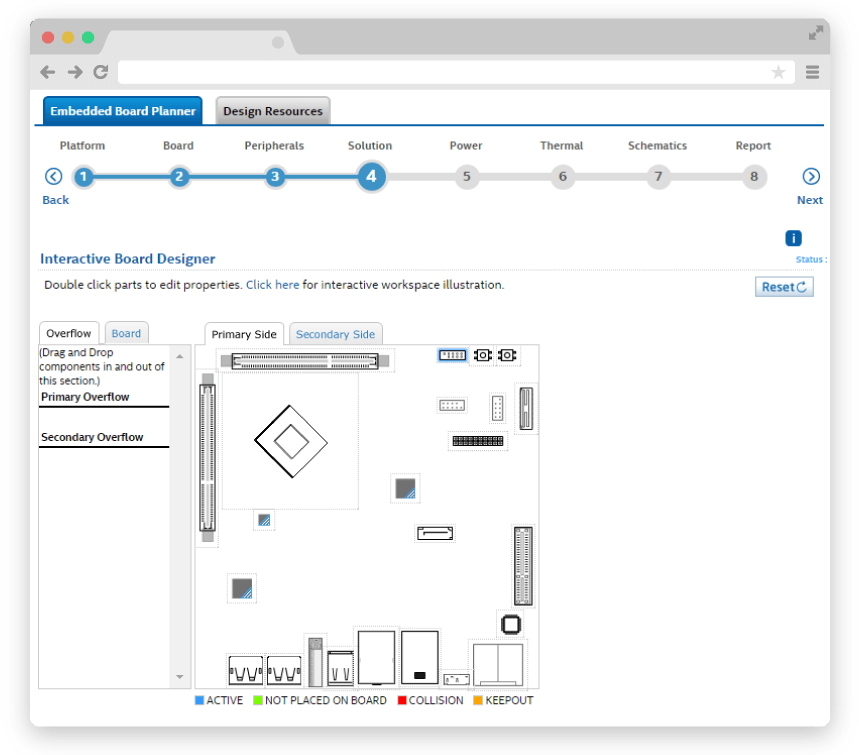 embedded board planner
The Embedded Board Planner is an interactive tool that is designed to help the user kick off the conceptual design phase and plan their embedded PCB design. The user can select a processor and chipset combination, peripheral devices, and board size, estimate a power budget, perform a preliminary thermal analysis, and build design schematics that can be downloaded in leading offline schematic editors. After completing this exercise the user will be able to download a report summarizing their conceptual PCB design, get access to design content, and view available board solutions.
Intel Embedded Platform Selection

Platform Configuration (CPU, Chipset, Peripheral Components)

Standard Board Formats and User-defined Board Sizes

Interactive Floor Planner

Power Budget Calculator

Thermal Board Analysis powered by WebSIM®

Schematic Builder with Download Support

Comprehensive Report and PDF Slide Show Download