Interactive Datasheets
Engineers can analyze a selected device with customizable parameters instead of sifting through mountains of white papers to find static information.
Toshiba Semiconductor Web Simulator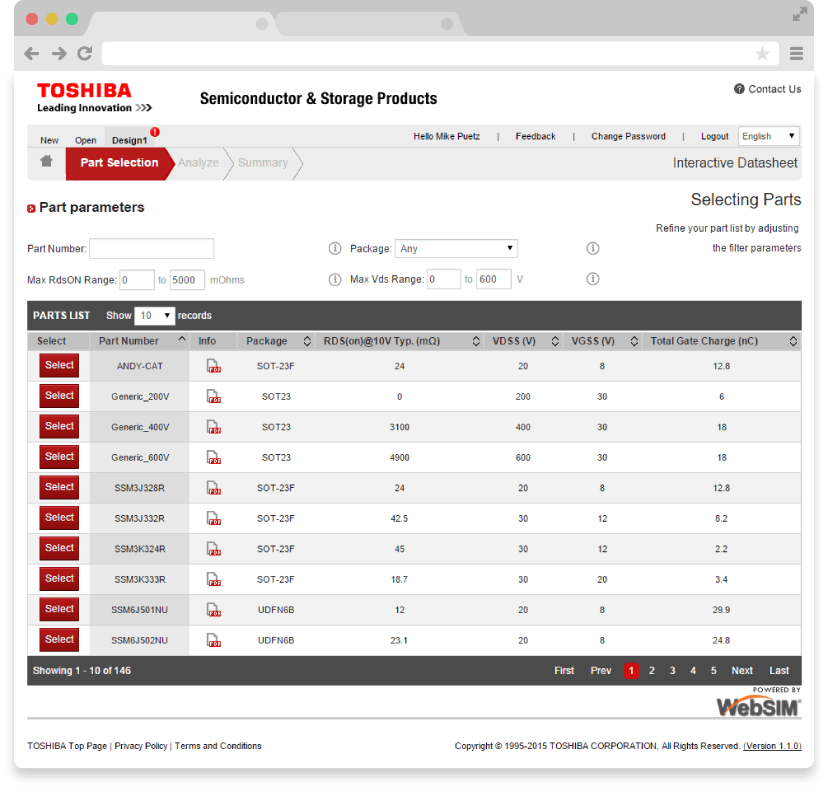 Toshiba Semiconductor Web Simulator
Users can view performance curves in a datasheet under various conditions.
Simply input conditions to filter only the products that fit the given conditions. After selecting a product users can select multiple test requirements to view performance within those conditions.
Renesas VP Mosfet Datasheet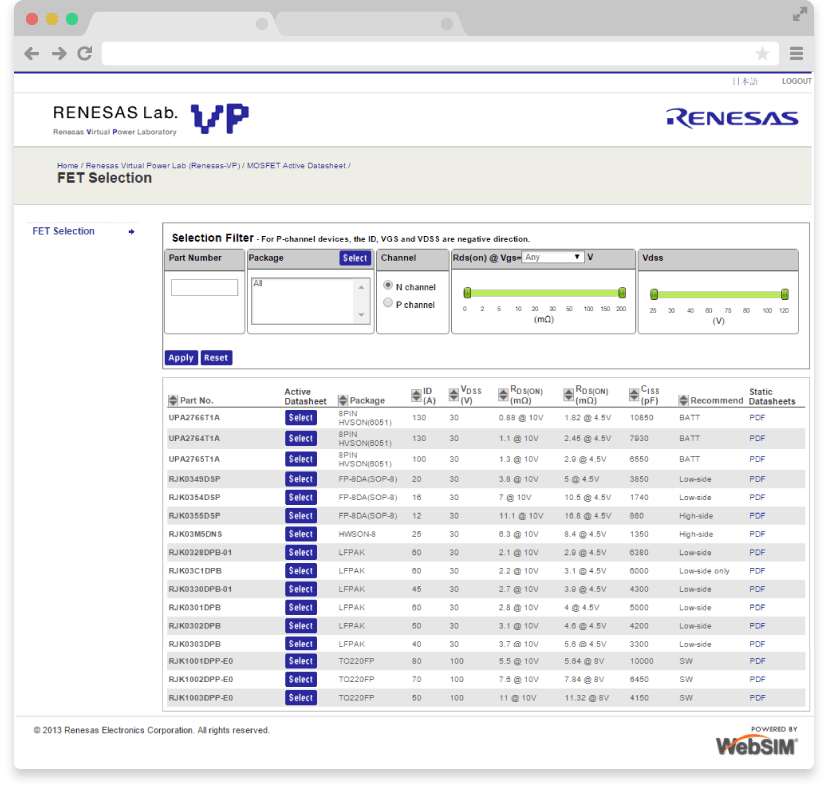 Renesas VP Mosfet Datasheet
Renesas VP features an interactive data sheet that allows users to evaluate MOSFET's behavior under a variety of operating conditions other than those shown in traditional PDF based data sheets. Users will see graphical charts and essential information for selected MOSFETs based on Reverse output characteristics, Typical Output characteristics, Dynamic Input characteristics, transfer characteristics, Switching Test (pulse testing supporting), Capacitance test, and RDSon test.
Using WebSIM® users can analyze performance, switching behavior and efficiency of new buck converter designs.
The requirements, schematic, results, and BOM (Bill of Material) can be printed and/or saved in the user's private design space for future use. Users can also download SPICE models of MOSFETs. Additionally, Renesas VP users can download a schematic of their design and free offline simulation tool through Transim's WebSIM Connect.