Board Layout
Choose from predefined and custom footprints to bring designs to life by creating a virtual board using real component specs.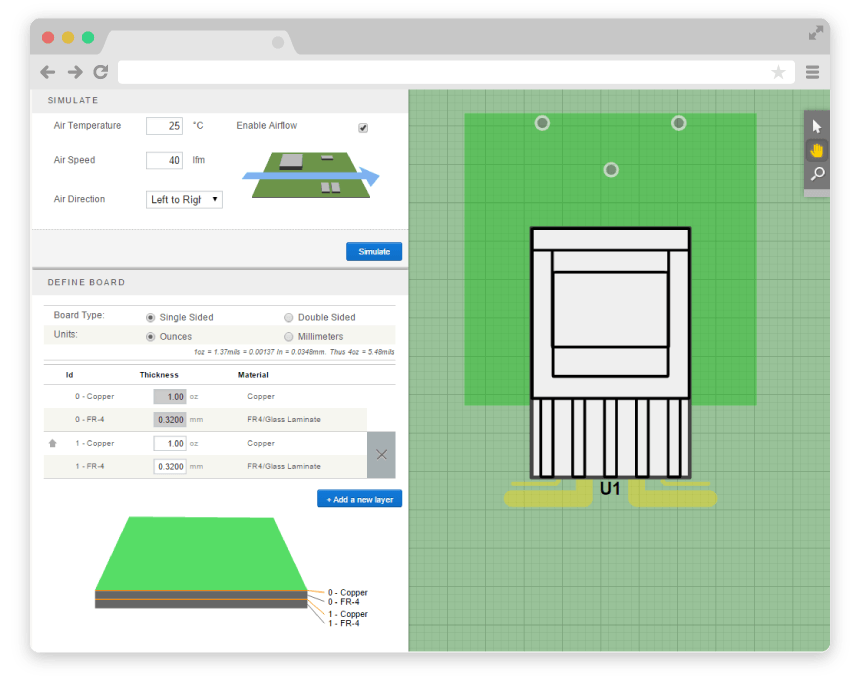 Define the dimensions and properties of your board

Select components from a massive vender part library

Arrange footprints on front, back, or another layer of board

Verify your design using the built in thermal simulation engine
Embedded Board Planner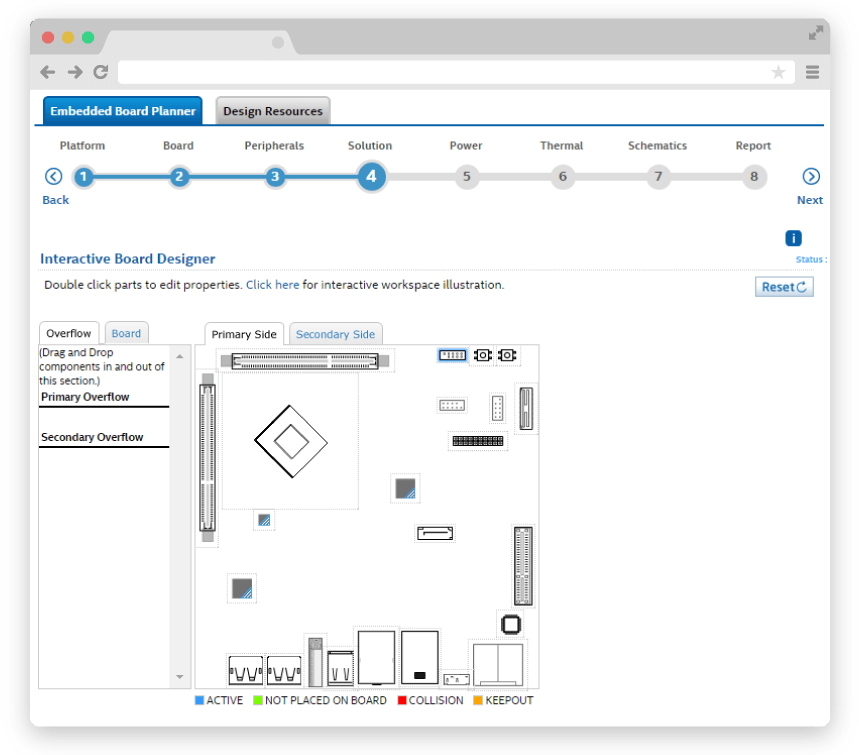 Embedded Board Planner
Embedded Board Planner makes sure that the components you want will fit on your board.
With a selected Product Family, users can choose to build an eval board, standard board, or a customized board. From there an editable visual board with component information is presented. Users are able to move components and redefine parameters to visualize how the board will look. Users will be able to see if components are too close to each other. Finally the board schematic can be viewed and printed along with a report of the results of the board layout.
Fairchild FET Bench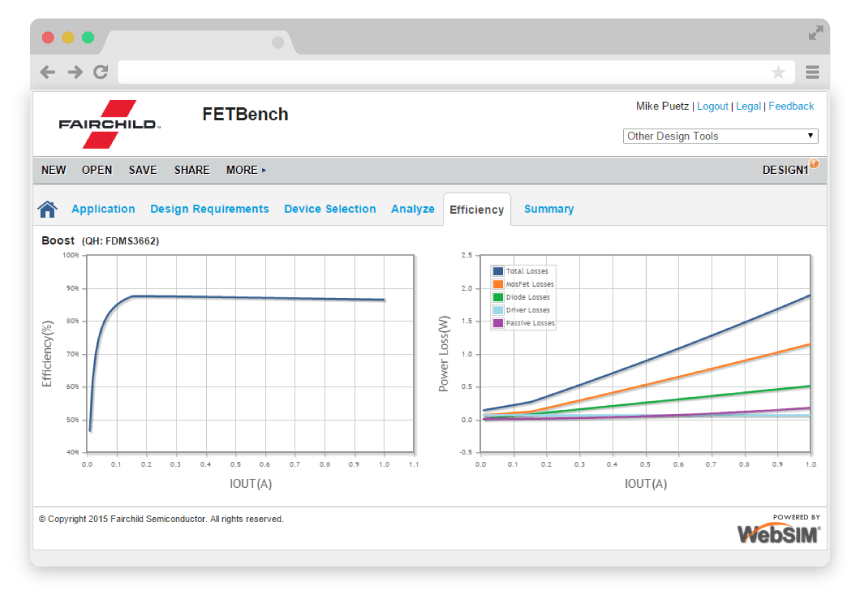 Fairchild FET Bench
FET Bench dramatically accelerate discrete component selection with Power Train Loss tools for MOSFETs, IGBTs, rectifiers, and diodes based on your electrical specifications. Optimize component selections for your design by varying device combinations and review performance analysis results.