Training
Transitioning from offline to online requires more than just data transfer and cool graphics. It requires know how and finesse. Here at Transim we train our customers on how to utilize our internal tools to publish content for their sites. We also train on simulation modeling with various online scenarios in mind to allow our customers to keep their competitive edge.
On-site Training at Maxim Integrated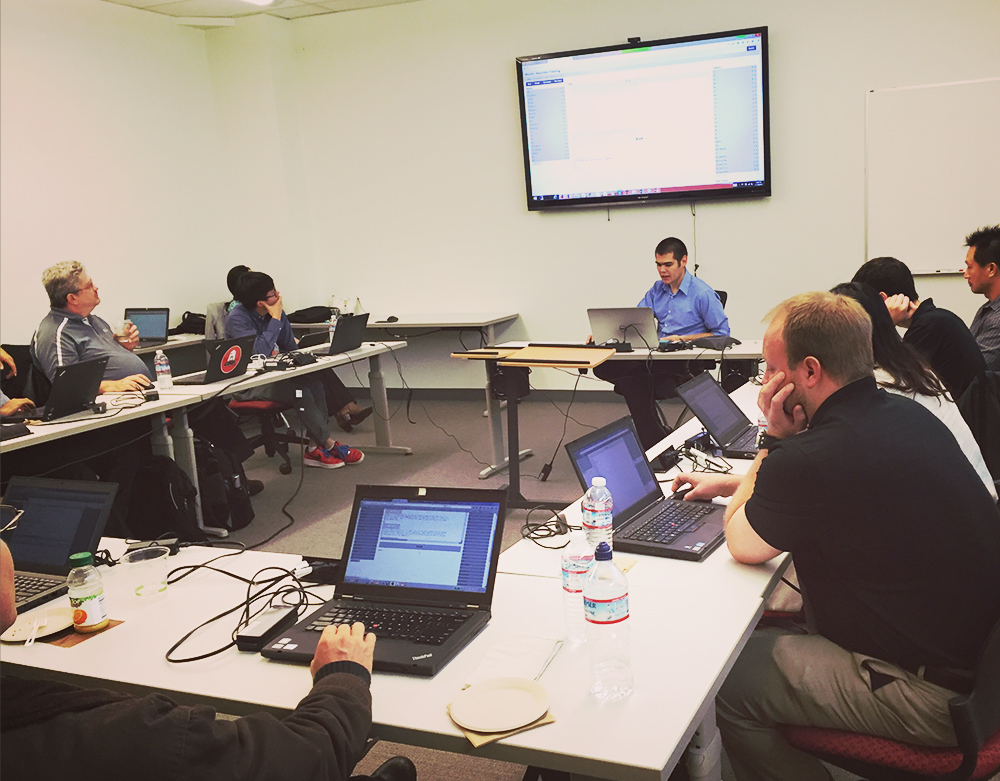 Russell Pollard, one of our technical professionals, walks Maxim employees through the process of creating digital content.