Products
We provide off the shelf products that have been designed to fill the many gaps of the online engineering and technical marketing space. These products provide our customers valuable visibility to their users and built in analytics for their marketing team. For more information about our specific products please contact our sales team at sales@transim.com
Engage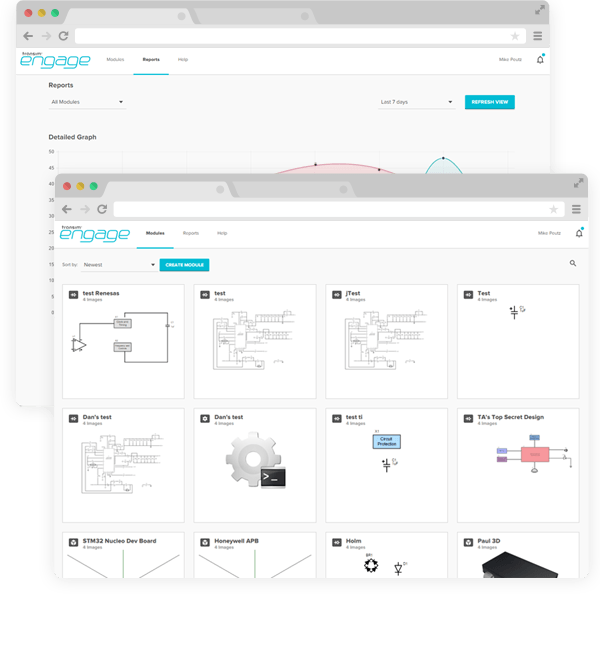 Online schematic and block diagramming tool
Offer customers an online design tool that showcases your products
Content modules
Allows your marketing teams to quickly create embeddable and trackable content modules across your entire website.
Lead generation & analytics
Generate new customer leads and produce actionable analytics on the types of products and designs that are most important to your customers.
Schematics.io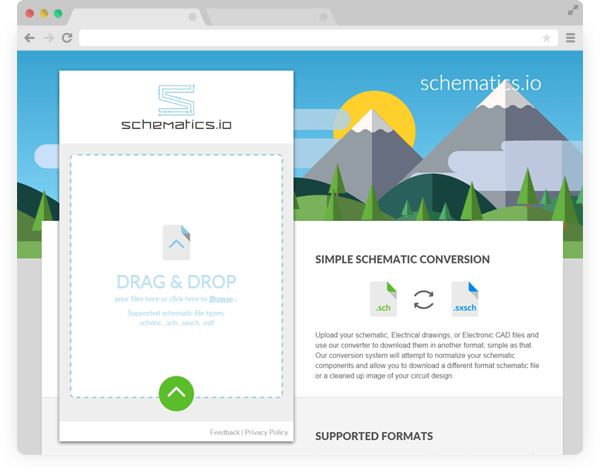 Simple schematic conversion
Upload your schematic, electrical drawings, or electronic CAD files and use our converter to download them in another format, simple as that. Our conversion system will attempt to normalize your schematic components and allow you to download a different format schematic file or a cleaned up image of your circuit design.
Easy Design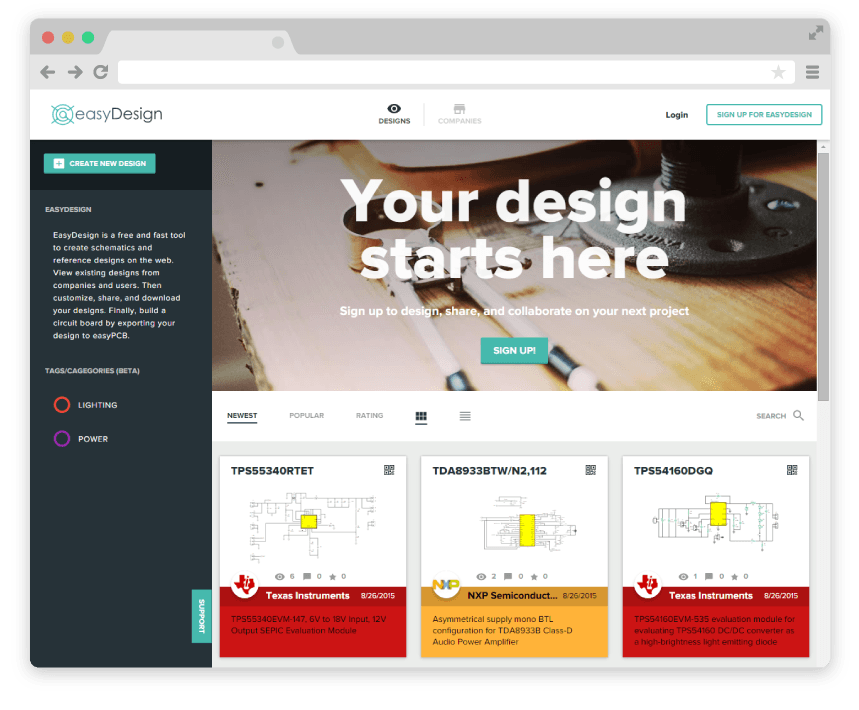 Online Schematic Creation and Collaboration
easyDesign starts with the ability to create a full schematic online, including block diagramming, and schematic capture. The user friendly interface makes schematic capture simple while an extensive part selection, powered by SiliconExpert makes it very effective. Users can choose from over 300 million parts with live pricing and stock information from popular distributors, such as Arrow, Digi-Key, Mouser, Farnell, Rutronik, Wuhan P&S, and more. Users can also export to easyPCB and build a circuit board.