Intel
Intel Corporation is an American multinational technology company headquartered in Santa Clara, California. Intel is one of the world's largest and highest valued semiconductor chip makers, based on revenue.
Embedded Board Planner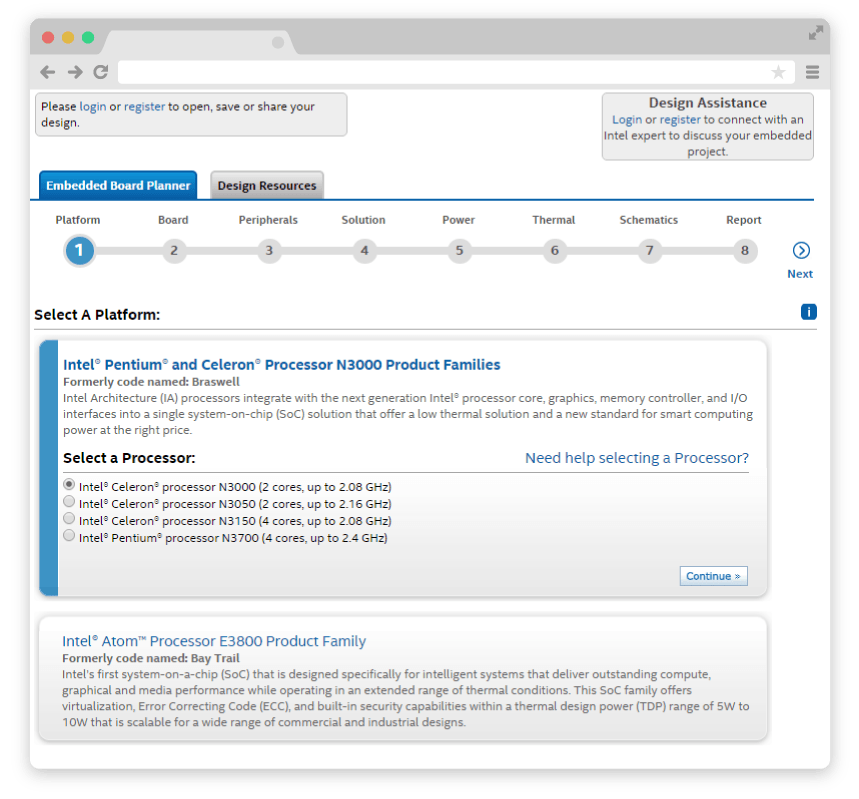 Embedded Board Planner
The Embedded Board Planner is an interactive tool that is designed to help the user kick off the conceptual design phase and plan their embedded PCB design. The user can select a processor and chipset combination, peripheral devices, board size, estimate a power budget, perform a preliminary thermal analysis, build design schematics that can be downloaded in leading offline schematic editors. After completing this exercise the user will be able to download a report summarizing their conceptual PCB design, get access to design content, and view available board solutions.
Intel Embedded Platform Selection

Platform Configuration (CPU, Chipset, Peripheral Components)

Standard Board Formats and User-defined Board Sizes

Interactive Floor Planner

Power Budget Calculator

Thermal Board Analysis powered by WebSIM®

Schematic Builder with Download Support

Comprehensive Report and PDF Slide Show Download