Arrow
Arrow Electronics is a global provider of products, services and solutions to industrial and commercial users of electronic components and enterprise computing solutions, with 2014 sales of $22.8 billion. Arrow serves as a supply channel partner for over 100,000 original equipment manufacturers, contract manufacturers and commercial customers through a global network of more than 460 locations in 56 countries.
envision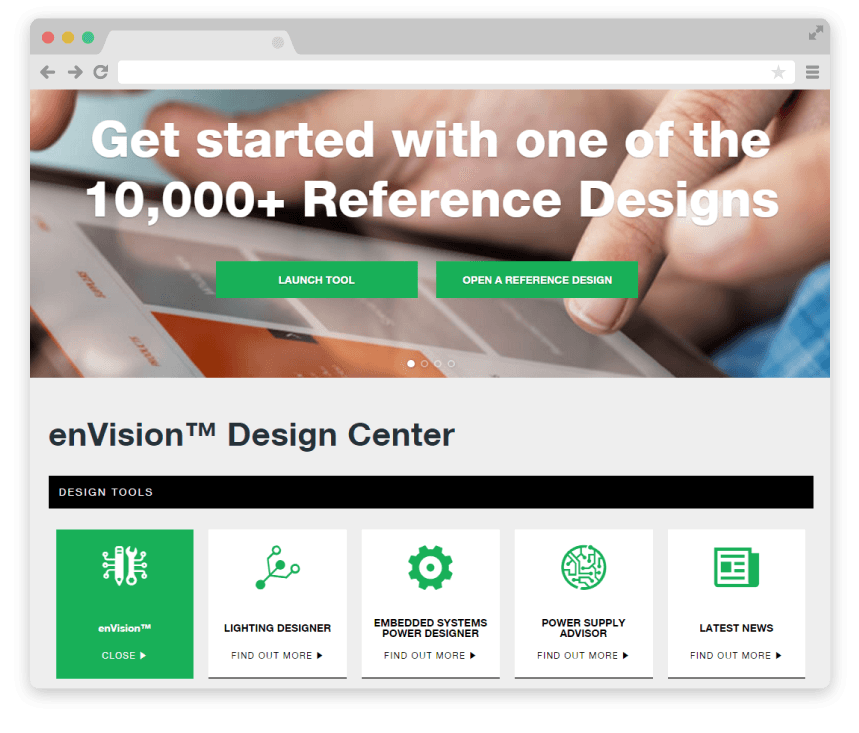 envision
Arrow enVision™ tool is a free online application for early design phase exploration and collaboration. Users can quickly draw block diagrams starting from a simple blank canvas, or start from a reference design. An extensive component library provides full concept build-out, down to a Bill Of Materials (BOM). An innovative collaboration module enables design sharing, messaging and live updates with colleagues and Arrow technical experts around the world
embedded systems power designer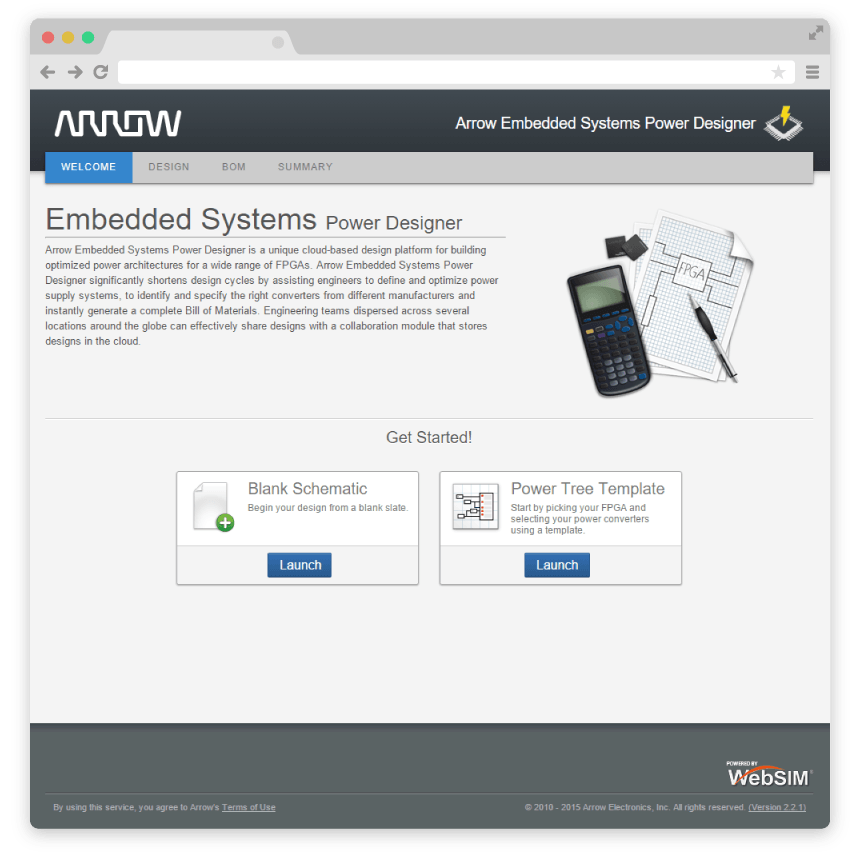 embedded systems power designer
Arrow Embedded Systems Power Designer is a unique cloud-based platform for building optimized power architectures for a wide range of FPGAs. It significantly shortens design cycles by assisting engineers to define and optimize power supply systems, to identify and specify the right converters from different manufacturers and instantly generate a complete BOM.
lighting designer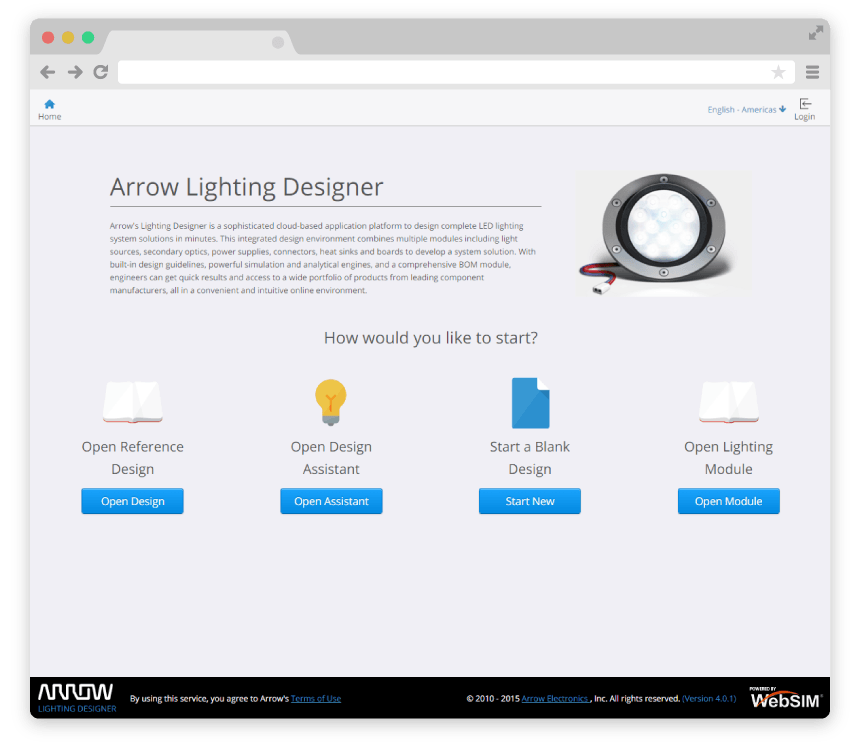 lighting designer
Arrow Lighting Designer is a sophisticated cloud-based application platform to design complete LED lighting system solutions in minutes. This integrated design environment combines multiple modules including light sources, secondary optics, power supplies, connectors, heat sinks and boards to develop a system solution.
"The Arrow Lighting Designer enables engineers to design complete LED lighting solutions in a single, user-friendly environment,"

See More
"We anticipate that solid-state lighting will increase in global adoption from 5 percent to close to 50 percent of the lighting market over the next five years,"

See More
"This web tool enables users to obtain a quick mock-up of the elements that will constitute their final lighting product, by removing trivial calculations and time-consuming datasheet browsing. Users can download their designs in PDF, save their designs for review later, and also collaborate with peers and Arrow field application engineers by sharing their designs"The Arrow Lighting Designer is an ideal tool to assist engineers with accelerating LED product design development,"

See More